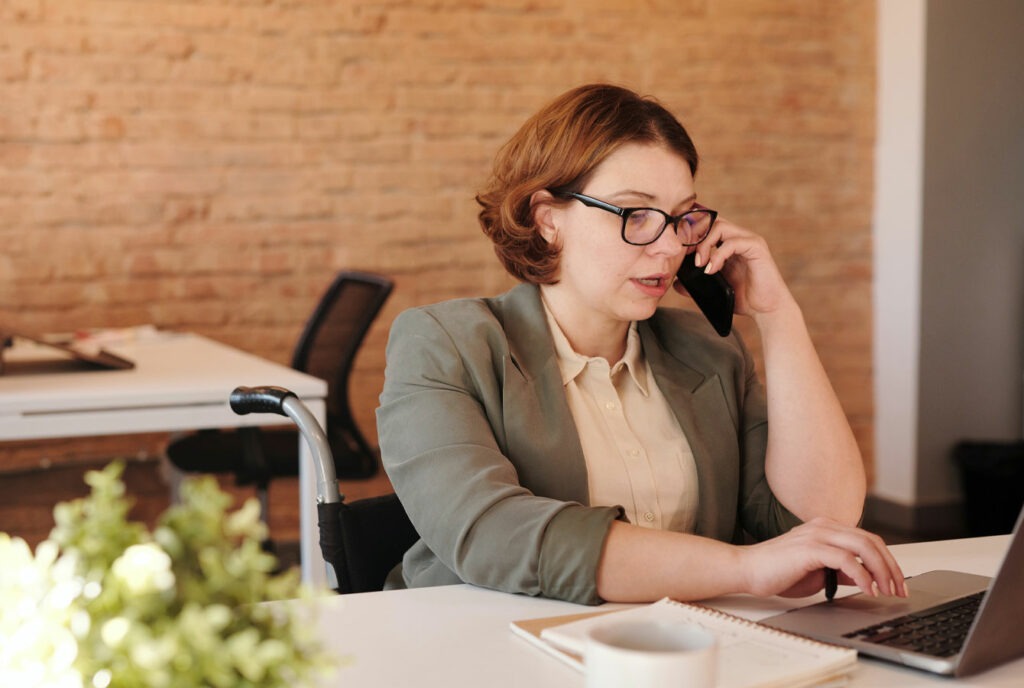 1.1 Definition
If a fault occurs with your PC or Laptop Concept Northern are responsible for arranging the repair or replacement of the faulty equipment or part. We endeavor to resolve any problems on-site. However, due to the nature of some faults it may be necessary for the PC/Laptop to be repaired in our workshop. In this case, we would arrange for the pick-up and collection of the equipment by one of our own engineers. Equipment will be re-installed upon its return.
Please ensure back-ups are done regularly and definitely before the PC leaves your possession, as Concept Northern is not responsible for saving and backing any of your files. They will not be held responsible for any loss of files incurred due to a fault and subsequent repair.
Only hardware faults will be covered by the warranty, the following is not covered: General wear and tear. Damage caused by user error e.g. buttons being pushed in too hard, spillages, laptop being dropped etc. Damage due to the use of unapproved consumables.
On-site maintenance only covers the PC or Laptop which has been provided by Concept Northern.
This contract is only valid for addresses made known to us at the time of ordering. In the event that you have a change of address you must notify us as soon as possible as this may invalidate the warranty.
1.2 Hard Disc Failure
If the PC/Laptop Hard Disc fails it may be necessary to take the machine away and format (wipe clean) the Hard Disc.
Please note it is the responsibility of the user to ensure that they have taken a back-up of any important files they may need, as information will be lost when the Hard Disc is formatted.
1.3 Software Faults
Under the maintenance contract we will provide maintenance only on software that we have installed. We will not be responsible for any software that has been installed or deleted by the user.
2.1 Viruses
The maintenance contract does not cover the removal of viruses. We will remove the virus or install the relevant virus patch at the current labour charges. This will include re-installation of any software and peripherals that we originally installed but not software that the user has installed themselves. It is the responsibility of the user to keep the anti-virus software on their PC/Laptop updated and to retain all discs for re-installation. (See also Section 3.3)
2.2 Monitors, Printers & Scanners
If problems arise with monitors, printers and scanners within 14 days of receiving the equipment we will take responsibility of resolving the issue. However, after 14 days the maintenance contract does not cover the above, these are covered by the manufacturer. Concept Northern will have registered these items on your behalf before delivery. Should a fault occur please contact Concept Northern who will deal with the uplift, repair and return of the equipment on your behalf. (See also Section 2.1)
2.3 Laptop Battery
Laptop batteries are covered but can vary from 3 to 12 months depending on the specific laptop. If the battery needs to be replaced within the period covered by the warranty it will be replaced free of charge, however if it is outwith the warranty period a new battery will be chargeable.
2.4 Branded Items i.e. Digital Recorders, PDA's etc.
Any branded items which are not manufactured by Concept Northern are not covered under the maintenance contract but come with an automatic 1 year manufacturer warranty. Again Concept Northern will register all warranties with the individual manufacturer and deal with any queries and faults on the student's behalf.
2.5 External Accessories
Items such as external keyboards, mice, speakers, tc are accessories to your PC/Laptop and are not covered by the warranty. However, if a genuine fault occurs with these during your maintenance period we may replace them on inspection by our engineers.
3.1 Registering Manufacturer Warranties
All machines come with at least 1 years' 'Back to Base Warranty', however you have been provided with an 'On-Site Maintenance' contract. The registering of your warranty is done on your behalf by Concept Northern. Manufacturer Warranty details will then follow.
3.2 System Back-ups
It is the responsibility of the user to ensure that they make back-ups of any important documents or files onto an external storage device. We suggest this is done at the end of each day. This will ensure no work is lost permanently.
3.3 Safe Keeping of Discs & Serial Numbers
Upon delivery, discs and serial numbers become the responsibility of the user. In the event that the PC/Laptop has to be formatted these will be required and must be retained by the user and kept in good condition. Concept Northern cannot replace any software because discs or serial numbers have been lost or damaged.
4.1 Extension Requests
Should you require an extension to your maintenance, for example, 1 additional year, up to a maximum of 5 years, please contact your adviser at your college or university. Laptops and PC's will be subject to a chargeable inspection, and if an upgrade is required (ie additional memory), this will be added to the extension fee.
5.1 Technical Support
Technical Support: 01355 573 173
Opening Hours are: 08:30 – 17:00 Monday to Friday
Please note that there is the option to 'Remote Access' your machine if convenient to you.
5.2 Complaints
Any formal complaints against Concept Northern or its staff should be marked for the attention of the complaints department and sent to the address listed on the contact page. Complaints can also be made via email and fax. Please be assured that we aim to deal with any complaints quickly and efficiently.
5.3 Your Order
Delivery Timescales – Our aim is to provide delivery of all our orders within 10 working days.
Training – You may also have been recommended training from Concept Northern. If this has yet to be arranged, again please do get in touch and we will arrange a day suitable for you. This will either be carried out at your own home, or at your College/University. Students under the age of 18 should have a family member or friend in the household when training is being carried out. We can provide a chaperone if you are unable to provide your own.
Cancellation of Delivery and/or Training – Should you need to cancel or re-arrange your appointment, please provide us with at least 48 hours notice. Failure to do so will result in charges being incurred and training time lost.
SAAS Paperwork – Those that received their funding from SAAS will be given an invoice on the day of delivery. We will email a copy of your invoice which will be stamped 'paid' to SAAS. For card payment, a receipt will be attached to your delivery paperwork. Any other receipts relating to your DSA recommendations should be included.
Feedback – We at Concept welcome all feedback and you will be given a chance to comment on receipt of your delivery via our feedback form. You will most likely receive a courtesy call later in the year to ensure that you were happy with the service received and that all is in working order.
Insurance – You may have been recommended insurance. This is provided by a third party Burnett Associates Plc. They will contact you directly with all the policy details including terms and conditions.
Aftercare – Should you have any queries relating to the equipment or training received, please feel free to contact our Sales Team on 01355 573 173. Technical Support queries can be made via our telephone on 01355 573 173. Should you have one, please do refer to your Maintenance Contract for more information.
Confidentiality / Data Protection Act – Information provided to Concept Northern is personal data and shall be held by the Supplier in accordance with its obligations under the Data Protection Act 1998. Your personal data may be transferred to carefully selected third parties who are for the legitimate business purposes of the Supplier.