Diagnostic needs assessments are necessary to determine an individual's support needs. Our experienced assessors consider a person's strengths, weaknesses and circumstances. This forms the basis of an in-depth assessment report which helps to identify training solutions and the appropriate assistive-technology provision.
Whoever we work with, assessments are crucial to putting the correct support in place. We need to get to know each individual's strengths, weaknesses and unique circumstances. A thorough assessment is the keystone of successful assistive-technology support.
We can assess the needs of individuals with:
Dyslexia and similar learning difficulties
Hearing loss
Autism
Visual impairment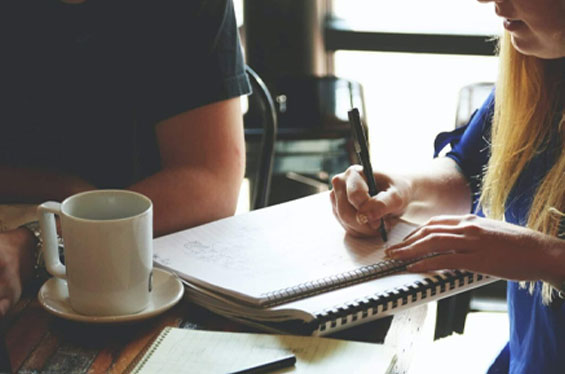 A poorly-arranged office workstation is a major contributing factor to many work-related upper limb disorders and other symptoms such as eye strain or headaches.
These conditions are easily avoidable and should be assessed properly to ensure that workstations meet certain requirements and are adequately equipped and adjustable to meet the user's needs. A DSE workstation assessment is essential for all staff that use computers as a significant part of their work.
Checking a workstation on a regular basis by having an Ergonomic Workstation Assessment or DSE assessment, may prevent awkward postures from continuing and resulting in upper limb disorders. Most conditions aggravated by poor workstation posture may be minimised if good ergonomic practises are adopted.
At Concept Northern our ergonomic assessors are extremely knowledgeable. They review the current workstation set up, talk to staff about their work needs and provide a clear set of recommendations. Additionally, if any new equipment is needed, our assessor can provide a full quote. We give prompt, efficient service tailored to meet your needs.
"Our passion is to enable individuals to thrive in the workplace to drive equality and performance"
Detail individual requirements
Our assessors work with customers to discover strengths, weaknesses and determine where they need the most help.
Based on a detailed needs assessment, we develop a training pathway incorporating adjustments, technology and support.
Effective adjustment rollout
We collaborate with stakeholders to ensure changes and adjustments are implemented smoothly and unobtrusively.
Work with experienced assessors
Our staff have extensive experience of coaching people with a disability, learning challenge or barrier to development.