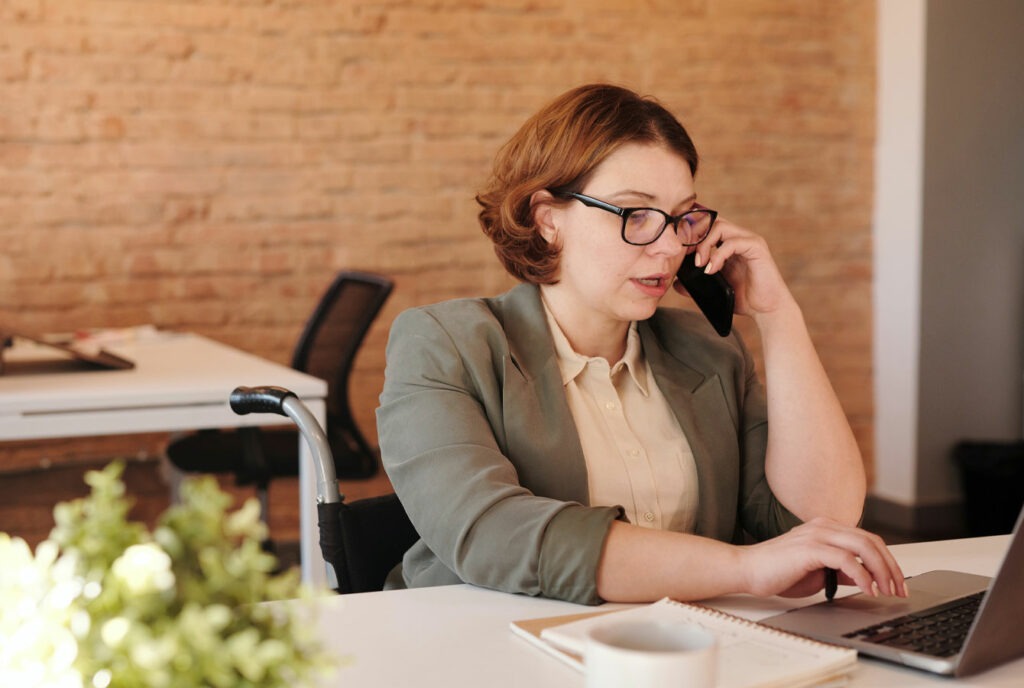 Customer Terms & Conditions
The latest Terms & Conditions customer document can be viewed and downloaded here.
Terms of Use
This site is provided by Concept Northern as a service to our customers. Please review the following basic rules that govern your use of this site. Please note that your use of this site constitutes your unconditional agreement to follow and be bound by these Terms and Conditions. Although you may "bookmark" a particular portion of this site and thereby bypass this agreement, your use of this site still binds you to the Terms. Concept Northern reserves the right to update or modify these Terms and Conditions at any time without prior notice. Your use of this website following any such change constitutes your unconditional agreement to follow and be bound by the Terms and Conditions as changed. For this reason, we encourage you to review these Terms and Conditions whenever you use this website.
Copyright
All content included on this site, such as text, graphics, logos, button icons, images, audio/video media, digital downloads, data compilations, and software, is the property of Concept Northern or its content suppliers and protected by UK and international copyright laws.
The compilation of all content on this site is the exclusive property of Concept Northern and protected by UK and international copyright laws. All software used on this site is the property of Concept Northern or its software suppliers and protected by UK and international copyright laws.
License and Site Access
Concept Northern grants you a limited license to access and make personal use of this site and not to download (other than page caching) or modify it, or any portion of it, except with express written consent of Concept Northern. This license does not include any resale or commercial use of this site or its contents; any collection and use of any product listings, descriptions, or prices; any derivative use of this site or its contents; any downloading or copying of account information for the benefit of another merchant; or any use of data mining, image stripping, robots, or similar data gathering and extraction tools.
This site or any portion of this site may not be reproduced, duplicated, copied, sold, resold, visited, or otherwise exploited for any commercial purpose without express written consent of Concept Northern.
You may not frame or utilise framing techniques to enclose any trademark, logo, or other proprietary information (including images, text, page layout, or form) of Concept Northern and our affiliates without express written consent. You may not use any meta tags or any other "hidden text" utilising Concept Northern's name or trademarks without the express written consent of Concept Northern. You may not use any direct linking or source-calling of any media presented on this website.
Any unauthorised use terminates the permission or license granted by Concept Northern. You are granted a limited, revocable, and nonexclusive right to create a hyperlink to the home page of Concept Northern so long as the link does not portray Concept Northern, its affiliates, or their products or services in a false, misleading, derogatory, or otherwise offensive matter. You may not use any Concept Northern logo or other proprietary graphic or trademark as part of the link without express written permission.
Your Account
If you use www.assistiveit.co.uk, you are responsible for maintaining the confidentiality of your account and password and for restricting access to your computer, and you agree to accept responsibility for all activities that occur under your account or password.
Minors
Concept Northern does not sell products to children, but to adults who can purchase with a credit card or other certified payment method. If you are under 18, you may use our services only with consent of a parent or guardian. Concept Northern and its family of sites reserve the right to refuse service, terminate accounts, remove or edit content, or cancel orders in their sole discretion.
Pricing or Typographical Errors
While Concept Northern strives to provide accurate product and pricing information, pricing or typographical errors may occur. Concept Northern cannot confirm the price of an item until after you order. In the event that an item is listed at an incorrect price or with incorrect information due to an error in pricing or product information, Concept Northern shall have the right, at our sole discretion, to refuse or cancel any orders placed for that item. In the event that an item is mispriced, Concept Northern may, at our discretion, either contact you for instructions or cancel your order and notify you of such cancellation. Prices and availability are subject to change without notice.
Order Acceptance
Please note that there may be certain orders that we are unable to accept and must cancel. We reserve the right, at our sole discretion, to refuse or cancel any order for any reason. For your convenience, you will be charged upon ordering and your order will be shipped within the time stated on the product description page or mentioned under the "Delivery" section of the website. If your order is unable to ship within 24 hours, we will hold your funds as a deposit on the goods until the product ships. Some situations that may result in your order being cancelled include limitations on quantities available for purchase, inaccuracies or errors in product or pricing information, or problems identified by our credit and fraud avoidance department. We may also require additional verifications or information before accepting any order. We will contact you if all or any portion of your order is cancelled or if additional information is required to accept your order. If your order is cancelled after payment received, we will issue a credit by the charged payment method for the amount of the charge.
Quantity Limits and Dealer Sales
Concept Northern reserves the right to limit the quantity of items purchased per person, per household, or per order. These restrictions may be applicable to orders placed by the same payment account and also to orders that use the same billing and/or shipping address, or same email address. We will provide notification to the customer email and/or billing address provided should such limits be applied. Concept Northern also reserves the right to prohibit sales to dealers. If you are interested in purchasing multiple quantities of items for a corporation or institution, please call us at 01355 573 173.
General
This Agreement represents the complete agreement between the parties and supersedes all prior agreements and representations between them. If any provision of this Agreement is held to be unenforceable for any reason, such provision shall be reformed only to the extent necessary to make it enforceable and the other terms of this Agreement shall remain in full force and effect. The failure of Concept Northern to act with respect to a breach of this Agreement by you or others does not constitute a waiver and shall not limit Concept Northern's rights with respect to such breach or any subsequent breaches. This Agreement shall be governed by and construed under UK law as such law applies to agreements between UK residents entered into and to be performed within the UK. Any action or proceeding arising out of or related to this Agreement or your use of this site must be brought in the state or legal courts of the UK.
Colours and Finishes
We have made every effort to display as accurately as possible the colours and finishes of our products that appear on our websites. However, as the actual colours you see will depend on your monitor, we cannot guarantee that your monitor's display of any colour or finish will be accurate.
Indemnification
You agree to defend, indemnify, and hold Concept Northern harmless from and against any and all claims, damages, costs and expenses, including solicitors' fees, arising from or related to your use of the site.
VAT Relief
By accepting these Terms and Conditions you accept that any Disability VAT Declaration you make is correct to the best of your knowledge. There are severe penalties for making a false declaration. For further information please check www.hmrc.gov.uk.
Termination
These terms are effective unless and until terminated by either you or Concept Northern. You may terminate this Agreement at any time, provided that you discontinue any further use of this site. Concept Northern also may terminate this Agreement at any time and may do so immediately without notice, and accordingly deny you access to the site, if in Concept Northern's sole discretion you fail to comply with any term or provision of this Agreement. Upon any termination of the Agreement by either you or Concept Northern, you must promptly destroy all materials downloaded or otherwise obtained from this site, as well as all copies of such materials, whether made under the terms of use or otherwise.
Disclaimer
This site is provided by Concept Northern on an "as is" and "as available" basis. Concept Northern makes no representations or warranties of any kind, express or implied, as to the operation of the site or the information, content, materials, or products included on this site. To the full extent permissible by applicable law, Concept Northern disclaims all warranties, express or implied, including, but not limited to, implied warranties and fitness for a particular purpose. Without limiting the foregoing, Concept Northern disclaims any and all warranties, express or implied, for any merchandise offered on the website. You acknowledge, by your use of the Concept Northern website, that your use of the website is at your sole risk. This disclaimer does not apply to any product warranty offered by the manufacturer of the item. This disclaimer constitutes an essential part of this agreement. Some states do not allow limitations on how long an implied warranty lasts, so the foregoing limitations may not apply to you.
Limitation of Liability
Under no circumstances and under no legal or equitable theory, whether in tort, contract, strict liability or otherwise, shall Concept Northern or any of its affiliates, employees, directors, offices, agents, vendors, or suppliers be liable to you or to any other person for any indirect, special, incidental, or consequential losses or damages of any nature arising out of or in connection with the use of or inability to use the Concept Northern website, including, without limitation, damages for lost profits, loss of goodwill, loss of data, work stoppage, accuracy of results, or computer failure or malfunction, even if an authorised representative of Concept Northern has been advised of or should have known of the possibility of such damages. In no event will Concept Northern be liable for any damages in excess of the fees paid by you in connection with your use of the website during the six month period preceding the date on which the claim arose.